Your little princess deserves the world and maybe a pony and a castle too. Yellow Octopus, we can't promise her those things, and you probably can't afford them anyway, but what we can offer we guarantee will meet all her little expectations. Find something, fun and fluff at Yellow Octopus.
What to buy for a girl?

When selecting a gift for a girl, first consider how old they are and what they are into. Perhaps they are a girly girl and will want some pink stuff, or perhaps they are more hands on and want some DIY Construction toys or even some Dinosaur stuff. Miss 6 and Miss 13 are probably going to be impressed with different things, so knowing your age group is a must! Check the age recommendations on the product before buying as a start.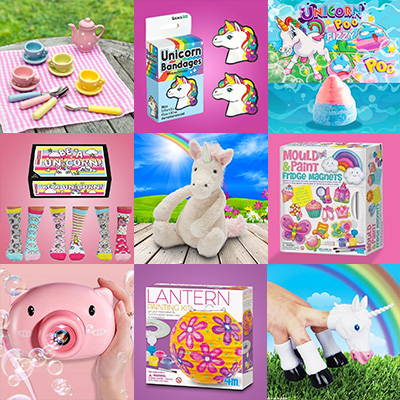 Top 20 Gifts For Girls

UNIQUE GIFT IDEAS FOR GIRLS
Girls want gifts that are perfect for them. It's as true for toddlers as it is for teenagers. They want clothes that match their style, toys that inspire their imagination, and books that feel as if they were written just for them—they want to feel like you understand them and appreciate who they really are. How can you select a gift that makes them feel like that? It's easy. Within our awesome range of unique gift ideas for girls awaits the perfect present for her. All you have to do is scroll up and choose from these unique gifts for girls.